Keynotes, Virtual Presentations and Breakouts
Described by clients as "transformative," Elizabeth's audiences say they are REVVED UP, energized, inspired and professionally elevated.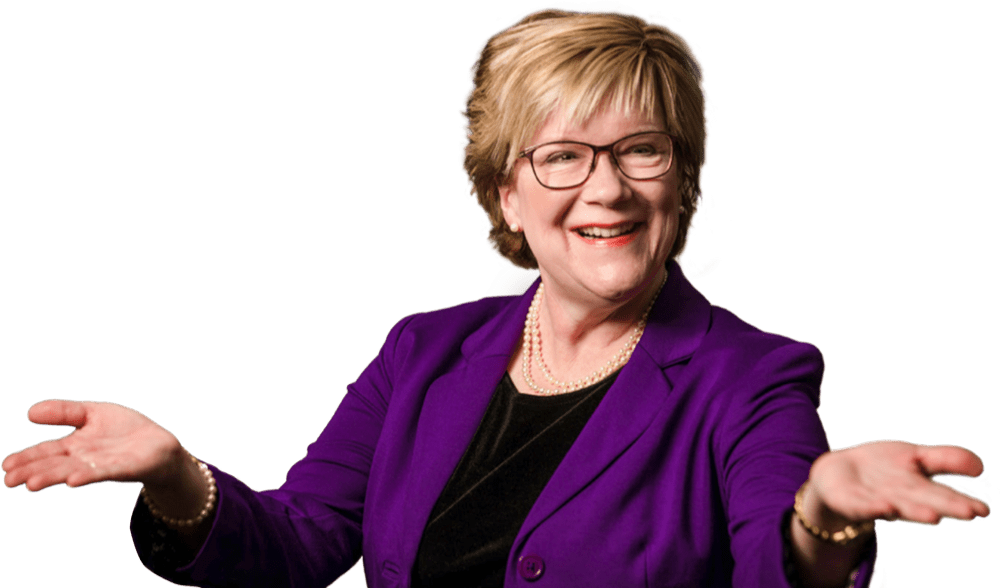 Reduce personnel conflict


Propel your relationships, impact your organization.
All material is customized to the audience, event, or organization and is available in-person or virtually.
Master Compatible Relationships to Build a Foundation for Sustainable Business Growth
Whether you are in charge of hiring a team, managing a department, or working with colleagues…from selecting business partners to evaluating potential projects, compatible business relationships are crucial. But too many of us choose the wrong people for the wrong reasons—often emotional ones—and fail to harness the power of relationships to impact productivity and performance.
Improve Your Networking Skills by Building a Relationship Attitude
The events we attend are designed to improve our professional contacts and skill sets. The agenda gives a tantalizing range of informative sessions, frequent food and snacks always interspersed with networking opportunities. Virtual platforms require our best face forward. We diligently take notes in the sessions, learn new content and…network. Overused word? Don't we just do it?
Taking Control of Professional Success
The ability to create, maintain and/or repair your mental posture is often the defining difference between excellence and average. Sharing steps that Olympians use to create their best performance, your audience will be empowered to turn the occasional ability to perform at their best into consistent high output.
Enhance Your Speaking and Performance Techniques
Are you a new politician, community service organization president, musical performer or any other individual required to communicate and engage an audience? Discover how to develop your entrance, relate to your audience, control your nerves and voice, and finish with a flourish. You don't dare to show up unprepared.
"I will seek out any seminar Ms. George presents in the future;
she is that GOOD!!!"
"Your presentation on Virtual Tips has helped me support not only the presenters for our One Big Event, but also members who are new to virtual presentations. …Please accept our sincere thanks for being a part of our first Virtual conference and for demonstrating to members, throughout your presentations, that Relationships are KEY!"
– Susan Lang, Executive Director, ASBOA
"Elizabeth is so easy and friendly to work with and willing to customize her performance to suit our conferences objectives. …Her enthusiasm and motivation is captivating. The audience was able to leave with at least one message or "Ah-Ha" moment which is terrific and still talked about today. Elizabeth will be utilized again in future events without a doubt."
– Holly Vienneau, Program Assistant, Red Deer College, Red Deer, AB
"…she was able to inform, entertain, and really connect with her audience. Elizabeth also conducted a workshop where she was able to expand on her Luncheon Message and take the time to meet one-on-one with many of the people in the room. Bravo!!!"
– Tom Pura, Events Manager, Grande Prairie & District Chamber of Commerce
"Having Elizabeth George as a keynote presenter at the Diva Winter Festival was the highlight of our event! She connected with everyone during her keynote address and set an energetic, positive tone for the rest of the day. Elizabeth spoke with passion and purpose, reminding us about the importance of focusing on 'the what, not the how.' Thank you for sharing with us, you indeed changed the lives of many women that day!"
– Julie Gies, Diva Winter Festival
"Elizabeth was great to work with as our main speaker, very dependable and made our event that much more successful."
– Lacombe County Agriculture Producers
"I will seek out any seminar Ms. George presents in the future; she is that GOOD!!!"
– Bonnie Rogers, Controller, Cantech Industries, Inc.
Meeting Planner Resources